What conditions determine a drought?
A drought is defined as "a period of time when an area or region experiences below-normal precipitation." A lack of rain and snowfall can have a great impact on agriculture, business, and ecosystems. This leads to water shortages, loss of crops, and reduces volumes in water bodies. Droughts are very expensive; the second most costly natural disaster behind hurricanes.
It is often difficult for weather and climate scientists to pinpoint an exact beginning and end to a drought, as meteorological conditions can change suddenly. Droughts can last anywhere from weeks to months to years.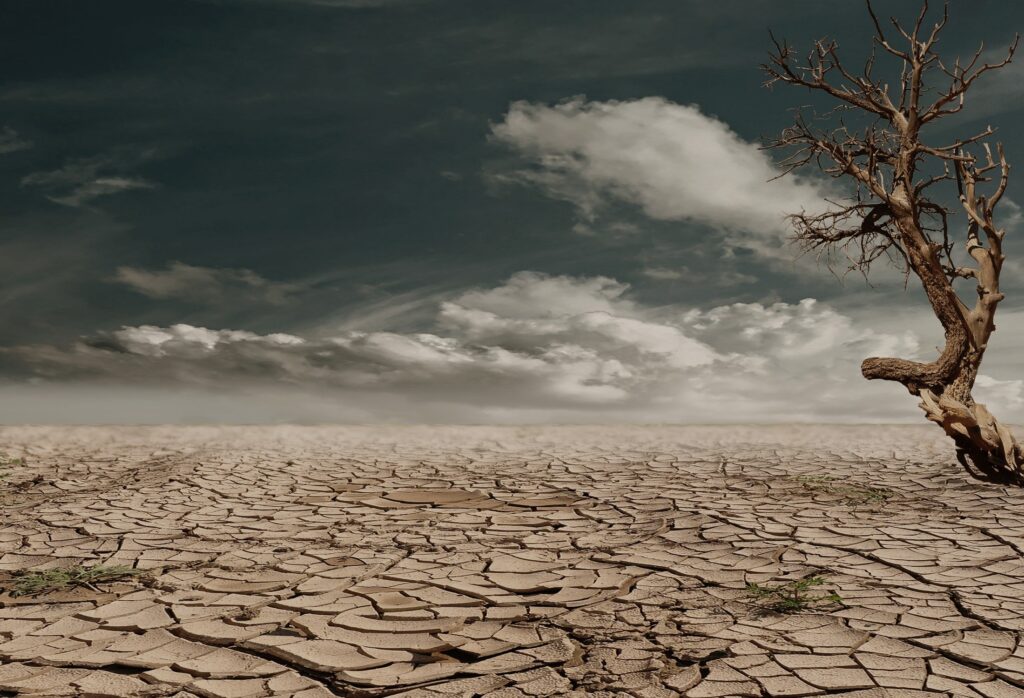 California's history with droughts
The state of California has experienced many droughts in recorded history. There was a five-year event between 2012-2016, with other large-scale droughts during the 2007-2009, 1987-1992, and 1976-1977 periods. In a technical paper published to ASCE Library, California's drought from 2012-2016 was "one of its deepest, longest, and warmest historical droughts."
The 1976-1977 drought affected the agricultural industry the most, with an estimated $500 million in losses to the farm industry – particularly related to livestock – in 1976 alone. Adjusted for inflation, that would be over $2 billion in 2021.
The drought in California between 2007 and 2009 also hit agriculture particularly hard – almond, tomato, and lettuce crops were affected the most – resulting in reduced production. California's hydroelectricity production usually accounts for 15% of all the state's electricity. In these years it fell to as low as 8% due to lack of water to produce the electricity.
From 2012 through 2016, California's drought led to water shortages at hydroelectric power plants, reservoirs, aquatic ecosystems, and in the agriculture industry. This drought killed 102 million forest trees and pushed aquatic species such as Chinook salmon close to extinction, in addition to costing billions of dollars in lost income.
How droughts and wildfires intersect
Wildfires are a direct result of droughts. Droughts are a result of dry climates – leading to a lack of moisture in soil. Wildfires can be ignited when lightning strikes dry ground or as a result of damaged utility lines, industrial accidents, and human error (or intent).
Where is California today?
California is amid another drastic drought. The state's 1,500 reservoirs are presently 50% lower than they should be this time of the year. For example, California's largest reservoir located in Shasta is only a quarter full.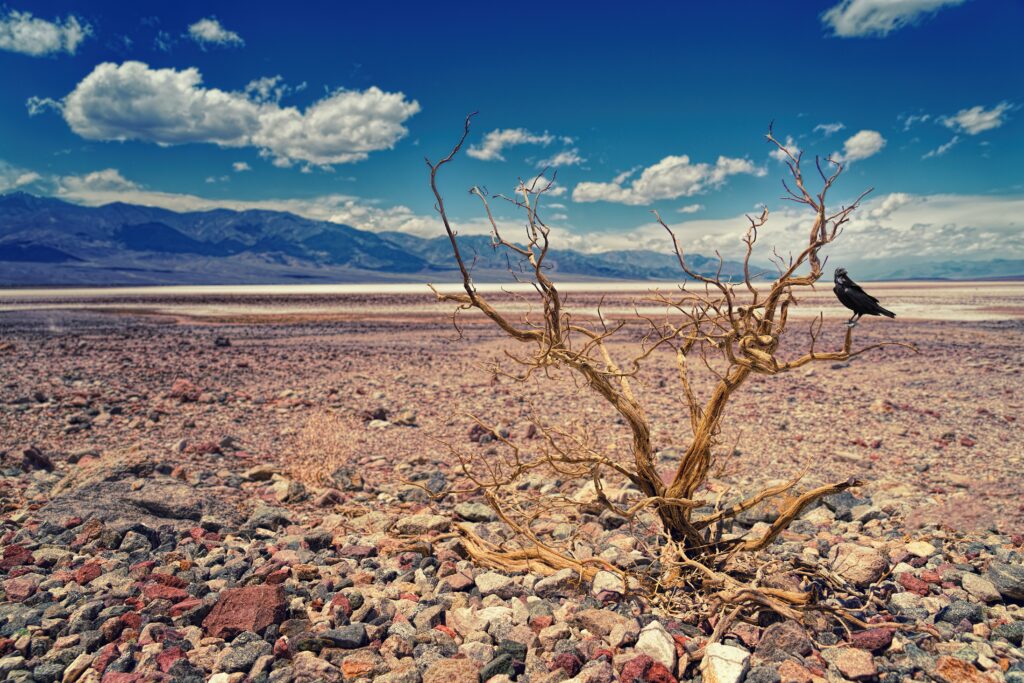 As of right now, all of California is in a drought – no area is untouched. Northern California's Lake Oroville is a reservoir that serves as a hydroelectric power plant and will likely shut down for the first time since it originally opened in the 1960s.
While this is all happening, California is battling numerous forest fires across the state. In El Dorado County, the Caldor Fire looms close to the resort city of Lake Tahoe, scorching 217,946 acres, destroying 778 houses, and is 53% contained.
Further north, the Dixie fire reached 900,000 acres and is soon to become the largest fire in state history. The largest fire by acreage is the August Complex which burned over 1 million acres last year.
Massive fires are becoming more common at an alarming rate. According to the Mercury News, "Of the top 20 largest wildfires since 1932, 17 have occurred since 2000; 11 since 2016; five in 2020 — and three from this year."
Long range weather forecasts are difficult to produce accurately, though many are hopeful and predict that the fall and winter months – particularly October and November – will bring rain to Northern California. The Peninsula, East Bay, and North Bay have above-normal significant fire potential, and are in need of some rainfall.
Watearth's Work
Watearth takes pride in our work in water supply and water conservation. On the California central coast, we worked with Cal Poly San Luis Obispo on their Water Resources Master Plan: Technical Studies for EIR, Water Supply Assessment, Wastewater Feasibility, and Reclaimed Water Facility Impacts Evaluation project. For this project Watearth prepared an SB 610 Water Supply Assessment (WSA) for a multi-use development as part of preparation for the EIR. We also performed water supply analysis, demand analysis with water use, and water supply mitigation and performed water distribution system modeling, validating with metered data and incorporating conservation BMPs, including irrigation, fixtures, low water use vegetation, and alternative supply sources, including recycled water, groundwater, and purchased sources.
In Texas, Watearth worked with the Texas Water Development Board on their Statewide Water Conservation BMPs Modeling Tool. This Texas Water Development Board project utilized water demands, user classes and projected demands to create a water conservation BMP model for indoor and outdoor use. BMPs included utilizing recycled water for indoor and outdoor water use. Life-cycles, annual participation rates, incentive program costs and potential cost-benefit to public agencies were analyzed. Climate adaption and resiliency strategies were incorporated into the model.
Additionally, throughout the state of California, Watearth has worked on several solar projects, moving sustainable energy forward.
More broadly, our green infrastructure projects nationwide look at water supply and water quality, with the ultimate aim of infiltrating available stormwater runoff back into local soils.